INDUSTRIAL GROUP NORBAC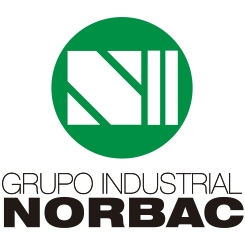 It is made up of several international companies specialized in serving the industry in general. Our goal is to offer our clients comprehensive solutions to improve all their production processes, making them faster, more ergonomic and safer.
NORBAC III INTERNATIONAL COMPANY
It is our corporate headquarters in the United States and we have more than 15 years serving the industry in Mexico. The alliances we have made worldwide with the factories of the brands we represent today make us a very reliable supplier of services, equipment, and industrial parts.



We offer Factory Direct Representation In Industrial Equipment And Spare Parts, as well as the commercialization of more than a thousand different brands.
 
All our personnel is 100% Bilingual (Inglés / Español).


With More Than 15 Years in the industrial supply business, we can offer our clients the best service they deserve.
We hope to work for you and serve you as you deserve. Norbac III Int. Co. is your best choice for MRO supplies, Material Handling, Cutting Tools, Hand Tools, Ergonomics, Quality Control, Safety Equipment and any industrial supplies you may need.